Using two case studies from different frontier regions in nineteenth-century America, this book reveals how marginalized ethnic and racial communities resisted the attempts of governing officials and investors to control them through capitalist economic and government frameworks.
In backcountry Virginia, immigrants from Germany opted to purchase ceramic wares produced by their own local communities instead of buying manufactured goods supplied by urban centers like Washington, D.C. In Illinois, free African Americans in the towns of New Philadelphia, Brooklyn, and Equal Rights worked to obtain land, engage as entrepreneurs, produce agricultural commodities, and defy structural racism that was meant to channel resources and economic value away from them.
These small choices and actions had large ripple effects. Looking at the economic systems of these regions in relation to transatlantic and global factors, this book offers significant insights into the development of America's consumer economy. Through these studies, the author examines the usefulness of analytic concepts of racism and ethnicity for understanding aspects of our history.
Chapters include: 1. Introduction: Subversions, Ethnic Dynamics, and Racism. 2. Elite Strategies, Local Networks. Part I. Ethnicity and Commodity Chains in Nineteenth-Century Virginia. 3. George Washington's Great Emporium. 4. The Testimony of Merchants. 5. Ethnic Networks and a Cultural Landscape in the Backcountry. 6. Local Archaeology and Trans-Atlantic Competitions. 7. Concluding Observations: Ethnic Networks in a Mid-Atlantic Periphery. Part II. Racism, Land, and Freedom in Nineteenth-Century Illinois. 8. Overcoming Enslavement with Toil, Gunpowder, and Land. 9. Racism's Waste and Resilient Entrepreneurs. 10. Surmounting Adversities in the Land of Lincoln. 11. Concluding Observations: Understanding Histories with Concepts of Race and Ethnicity.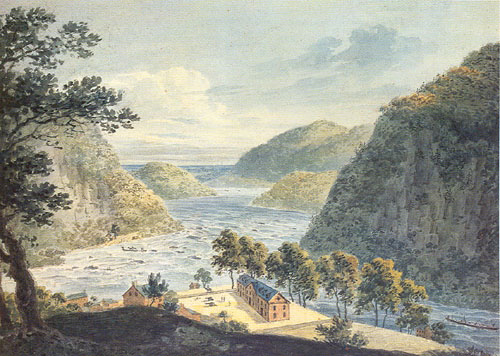 "Creatively drawing on archaeological, architectural, and documentary evidence, this book explores the dynamic strategies employed by German Americans and African Americans in the nineteenth-century American frontier to navigate the exclusionary, exploitative, and insidious forces of the emerging world capitalist system."
— Frederick H. Smith, College of William and Mary, author of The Archaeology of Alcohol and Drinking.

"Two in-depth and insightful case studies investigating how historical archaeologists can contribute to the current dialogues about self-determination and the subversion of elite designs. Timely and important, this book furthers the cause of socially conscious archaeology."
— Charles E. Orser Jr., Vanderbilt University, author of The Archaeology of Race and Racialization in Historic America.

This "book masterfully weaves three lines of evidence together to critically examine the assumptions behind an elite-driven consumer-based material culture. . . . Fennell demonstrates how we can use our discipline's emphasis on the everyday to extract a more nuanced understanding of aspects of these communities that were otherwise masked by the dominant power structure."
— Matthew Reeves, Director of Archaeology, Montpelier, Historical Archaeology journal (2017).

"Fennell acknowledges that broad systems of economic domination and xenophobia shaped Americans' lives since the eighteenth century, but he persistently frames agency as an expression of local social and ethnic identity rather than a reflection of systemic domination. . . . The central threads of Broken Chains and Subverted Plans defend ethnic and social collectivity, persistently championing the everyday agency of local collectives of people sharing some heritage."
— Paul Mullins, IUPUI, Journal of Anthropological Research (2018).

Broken Chains and Subverted Plans
316 pp. | 6 x 9 | 17 b/w illus., 14 maps, 14 tables
ISBN 978-0-8130-6245-7 | Printed Case $84.95.
University Press of Florida
Also available from Amazon.
About the author: I am an anthropologist specializing in historical archaeology as an Associate Professor of Anthropology and Law at the University of Illinois at Urbana-Champaign, and a faculty affiliate of the Department of Landscape Architecture, College of Law, Center for African Studies, and the Department of African American Studies. I also serve as a Visiting Professor of Law at the University of Chicago Law School, teaching seminars on the intersections of racism, law, and the social sciences.
My empirical research addresses subjects in trans-Atlantic historical archaeology and the dynamics of social group affiliations and lifeways among Europeans, Africans, and various social groups within the Americas. These research initiatives include interpretative frameworks focusing on social group identities, ethnic group dynamics and racialization, diaspora studies, regional systems and commodity chains, stylistic and symbolic elements of material culture, consumption patterns, and analysis of craft and industrial enterprises. I am also the founding editor of the Journal of African Diaspora Archaeology and Heritage, publisher and past editor of the African Diaspora Archaeology Newsletter, member of the editorial board of the International Journal of Historical Archaeology, past member of the board of directors of the Society for Historical Archaeology, and president elect of the Illinois Archaeological Survey. A list of my publications, including other books, research papers, other works in progress, and course offerings is provided in my resume.

Last updated: Nov. 7, 2020