Contact Information:
210 David Kinley Hall
1407 W. Gregory Dr.
Urbana, IL 61801
Phone: (217) 333-2681
Fax: (217) 333-1398
Email: Esfahani@illinois.edu
<![if !vml]>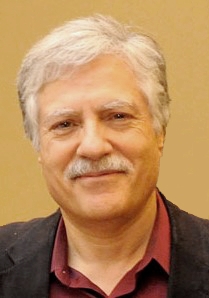 <![endif]>
Degrees:
Ph.D., economics, University of California, Berkeley, 1984;
B.Sc., Mechanical Engineering, University of Tehran, 1977.
Research:
The role of politics and governance in fiscal, labor, trade, and regulatory outcomes.
Teaching:
Development economics, macroeconomics, international economics.
Positions:
At the University of Illinois since 1984. Currently Professor of Economics and Business Administration.
At the World Bank, Economist at the Policy Research Department, 1994-95.
Positions in Professional Organizations:
Editor-in-Chief, Quarterly Review of Economics and Finance
Member of Board of Trustees, Economic Research Forum
Member of Board of Directors, International Iranian Economic Association
Ex-President, Middle East Economic Association