R

yan

K

.

S

hosted
Associate Professor of Linguistics
University of Illinois at Urbana-Champaign
About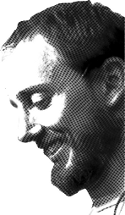 Prof. Ryan Shosted is an experimental phonetician and phonologist at the University of Illinois at Urbana-Champaign. His research focuses on how phonetic principles shape phonological, typological, and diachronic outcomes in language. He specializes in the production of speech, whether through the lens of acoustics, kinematics, or aerodynamics. His research group has made remarkable advances using ultra-fast magnetic resonance imaging to study speech. He works toward models of speech production built on data from typologically and geographically diverse languages, including understudied and endangered languages.
As part of his commitment to public engagement, Prof. Shosted has since 2008 collaborated with the local Q'anjob'al (Maya) community of Champaign-Urbana to publish literacy materials and help educate the non-Maya community about the Q'anjob'al language. Prof. Shosted has taught throughout the curriculum in Linguistics, including phonetics and phonology, as well as field methods, quantitative methods, and Ling 100: Introduction to Linguistic Science. He will offer Hittite beginning in Fall 2019.
Recently published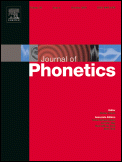 Barlaz, Marissa S., Ryan K. Shosted, Maojing Fu, and Bradley P. Sutton. 2018. Oropharygneal articulation of phonemic and phonetic nasalization in Brazilian Portuguese. Journal of Phonetics 71 : 81–97.
Affiliations at Illinois
Education
Honors & Awards
Other Interests