African Immigrants in Istanbul, Turkey
This research was conducted among West African and Central African migrants in the city, a group that I estimate between five and seven thousand. It includes immigrant groups from French-speaking and English-speaking countries. Nigerians, Senegalese, and Congolese from the DRC are the most numerous, each one of these represented by a thousand or more immigrants.  The migration of west and central Africans to Turkey is part of growing south-south demographic movements that present challenges to the current social science discourse on global migrations. A major difference exists between the circumstances and motivating factors of sub-Saharan Africans who arrive in Turkey from the Horn of Africa or from East Africa (not included in the universe of my research) and those who arrive from West and Central Africa (and constitute my topic of investigation), and this difference points to the theoretical underpinnings of my project.  During my year of fieldwork (2010-2011), I learned that the preparation, information gathering, calculation, and personal determination that lie behind most migration stories is the element most seriously lacking from the current literature on African immigrants.
African Film Festival at the Istanbul Modern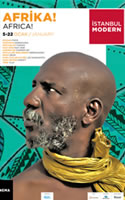 African film series organized with the Istanbul Museum of Modern Art in Turkey. The series presented ten masterpieces of African filmmaking produced in the past two decades in eight different countries. See Gümüş Hilal News Program and Interview and the Hurriyet Daily News story.
Judeo-Spanish conference organized by Mahir Şaul June 7 and 8, 2011, Istanbul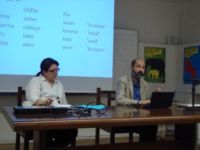 Left: The panel of the writers of the periodicals El Amaneser and Şalom: Klara Perahya, Esti Saul, Karen Gerson Şarhon; Center: Hualde Öztürkmen; Right: Lunch with participants.
Les langues du Judaïsme et l'héritage espagnol
Las lenguas del Judaismo y la herencia del español
Hosted by the Insitut Français d'Etudes Anatoliennes, co-sponsored by the Instituto Cervantes of Istanbul, The Ottoman-Turkish Sephardic Culture Research Center, and Bogaziçi University.
Conference Program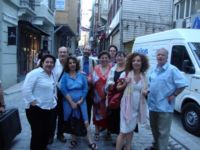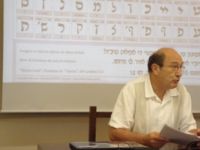 Left: Conference panel; Center:Conference participants; Right: Mahir Şaul.
For further information, read the article in Judeo-Spanish by Coya Delevi, and these news items: 1 and 2.
Bobo Masquerades (Image Gallery)